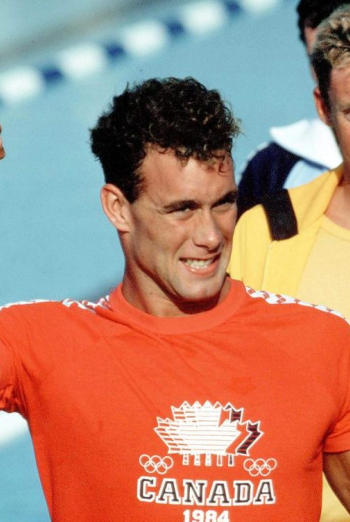 Victor Davis Non-Profit Homes
Our building was named after Victor Davis, Canadian Olympic and World Champion swimmer who lived in Guelph. Davis was named Swimming Canada's Athlete of the Year three times and the Canadian government made him a Member of the Order of Canada. He was voted into the Canadian Olympic Hall of Fame (1985), Canada's Sports Hall of Fame (1990) and the International Swimming Hall of Fame (1994). After his tragic death in 1989, Victor's expressed wishes were fulfilled that his organs be donated to help save the lives of others. The swimmer's heart, liver, kidneys and corneas were transplanted.
Each year since Victor's death, awards are made by the Victor Davis Memorial Fund to help young Canadian swimmers continue their education while training in pursuit of excellence at the international level of competition. To date, more than 86 athletes have benefited from this award, and many of them have gone on to have successful swimming careers.  The Victor Davis Pool and our building stand as part of his great legacy to the Guelph community.
Victor Davis Non-Profit Homes was formed in Guelph in 1992 by The Canadian Auto Workers, who were committed to establishing non-profit housing throughout southern Ontario and wished to honour Victor's legacy here in Guelph.  It was first tenanted in 1994.